Plant, Tool and Access Hire – Malvern, Worcestershire and The West Midlands
Welcome to Ready Rent. We are specialists in hire of tools and plant including diggers, dumpers and access hire to contractors, civil engineers, groundwork contractors, builders and commercial clients throughout Worcestershire, the West Midlands and surrounding areas.
All equipment is maintained to the highest standard and is issued with the relevant certification and service cards and details of use.
With a vast knowledge of the plant, tool and access business built up over more than a decade we are able to facilitate any project no matter how large or small.
The flexibility and professionalism of the service we offer has built up a loyal customer base. The standard of our equipment is high, providing exactly what our customers require in order to complete their job efficiently.
Timing Hours
Mon – Fri : 7:30 AM – 5:30 PM
FAIR PRICES
we provide you with the most competent prices all over Malvern, Worcestershire, and The West Midlands.
Our Services
What We can do for you
Access and Support
Alloy access towers are available in single or double width platforms ranging from 2.5m to 12.5m. 

Breaking and Drilling
For all your drilling needs there is a range of drills and breakers to get the job done, from road breaker to diamond core drills we have the right tool for your job

Cutting and Sawing
Concrete or wood we have a range of cutting equipment from floor/road saws to electric jigsaws with all the blades to enable you to get it right the first time.

Drying and Heating
Here at Ready Rent if you have a damp or cold problem it can be solved with our range of ebac dehumidifiers and a range of heaters from 3kw electric to gas propane heaters.

Plumbing and Pumping
From pipe benders to submersible pumps we have a solution to your pumping and pumping problems.

Lighting and Power
110V transformers from 3kva to 5kva, we supply petrol generators as well, so we can help when power is at a shortage, with extension leads to carry the power where you need it. 
ALL PRICES ARE SUBJECT TO VAT
Please Add New Image Item.
How It Works
What We have Done
Ready Rent Works in  very easy 4 steps Process which you can see below
2. Book
We will entertain all of your queries and discuss your project in detail and gives you a confirmation
3. Collect Tools
We will be in touch with you and will tell you the status of your work and when you will get your tools.
4. Return Tools
Here you will get your tools And we will be in constant contact with you for any kind of assistance.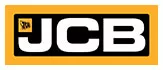 Our Partners
Business Partners